Drink Driving Offences
A drink driving offence could mean the loss of your licence, the loss of your job and even the loss of your freedom.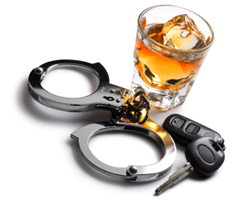 Tony Danos Lawyers can provide expert legal advice on drink driving offences such as:

Dangerous driving while intoxicated

Attempting to drive a vehicle while intoxicated

Accompany a learner driver while intoxicated

Random Breath Tests and police breath analysis

License suspension

Arrest, court and bail matters
Issues about blood alcohol level analysis and time of intoxication are delicate areas impacting driving offences. It is highly advisable to seek legal advice from Tony Danos Lawyers before making any statement to police and/or after you have been charged. This is vital in cases involving death, grievous bodily harm and imprisonment. If you need legal representation Contact Us.
---